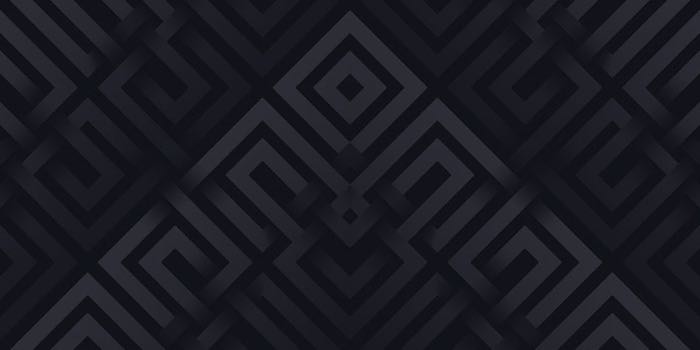 Evidence-based chronic wound management
FiberLab aims to improve the quality of life for those with chronic wounds thanks to personalised care in their home. We develop a rapid multipanel test kit to support care givers in the challenging task of wound assessment, for precise diagnosis and treatment.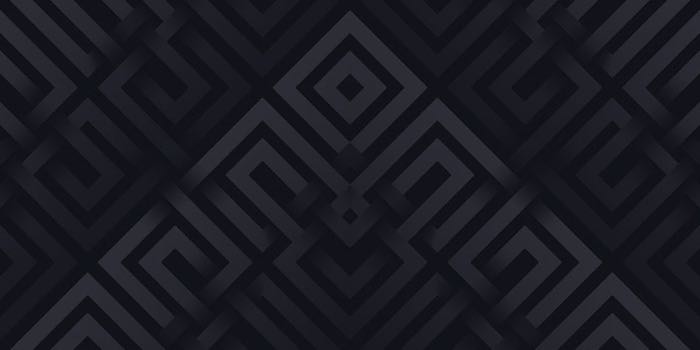 A silent epidemics
Chronic wounds – those that don't heal properly – are an under-recognised and poorly managed affliction. It's estimated chronic wounds affect 1-2% of the world's population – 2 millions patients in the EU – and cost between 2 and 4% of global healthcare expenditure. In Switzerland alone, there are around 30,000 new cases annually, with the country spending around CHF2b in treatment.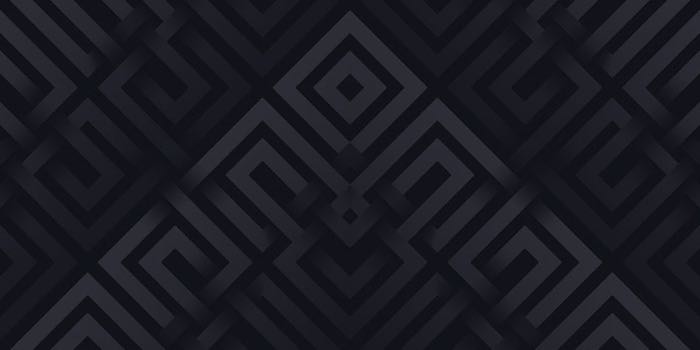 A diagnosis challenge
One of the core problems with chronic wound diagnosis and management is that clinical assessment remains highly subjective – strongly dependent on the doctor or nurse's own experience. The diagnostic method hasn't changed for decades, and misdiagnosis is all too frequent. FiberLab complements the experience of the caregiver by offering on-site assessment of important medical indicators (such as pH, lactate, CRP, proteases, etc), allowing a reliable evaluation of the healing progress and detection of any potential complications.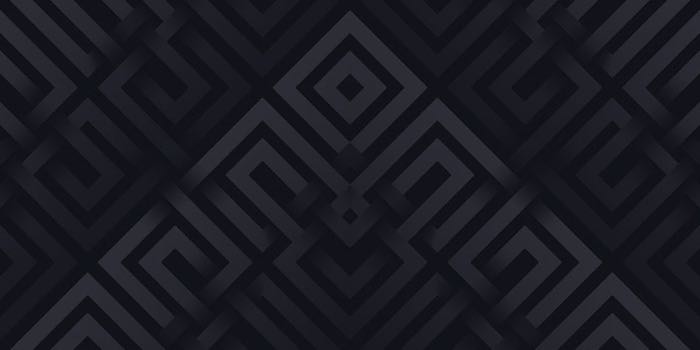 Our solution
Traditionally, chronic wounds are assessed by sight – what does the edge look like, the size, the colour, the smell? Thanks to our evidence-based approach, medical caregivers can be sure they're giving the right patient the right treatment for their wound. The simple on-site testing kit cuts down treatment time and allows medical staff to make quick, evidence-based decisions on the next steps of care and treatment. Chronic wound care costs health systems billions each year. With FiberLab, we can help reduce these costs by up to 20% by cutting down on the amount and length of treatment needed, as well as reducing incidents of hospitalisation.
Fiberlab's vision is to create a world where caregivers can make the best decisions through evidence-based medicine – so every patient gets the right treatment at the right time.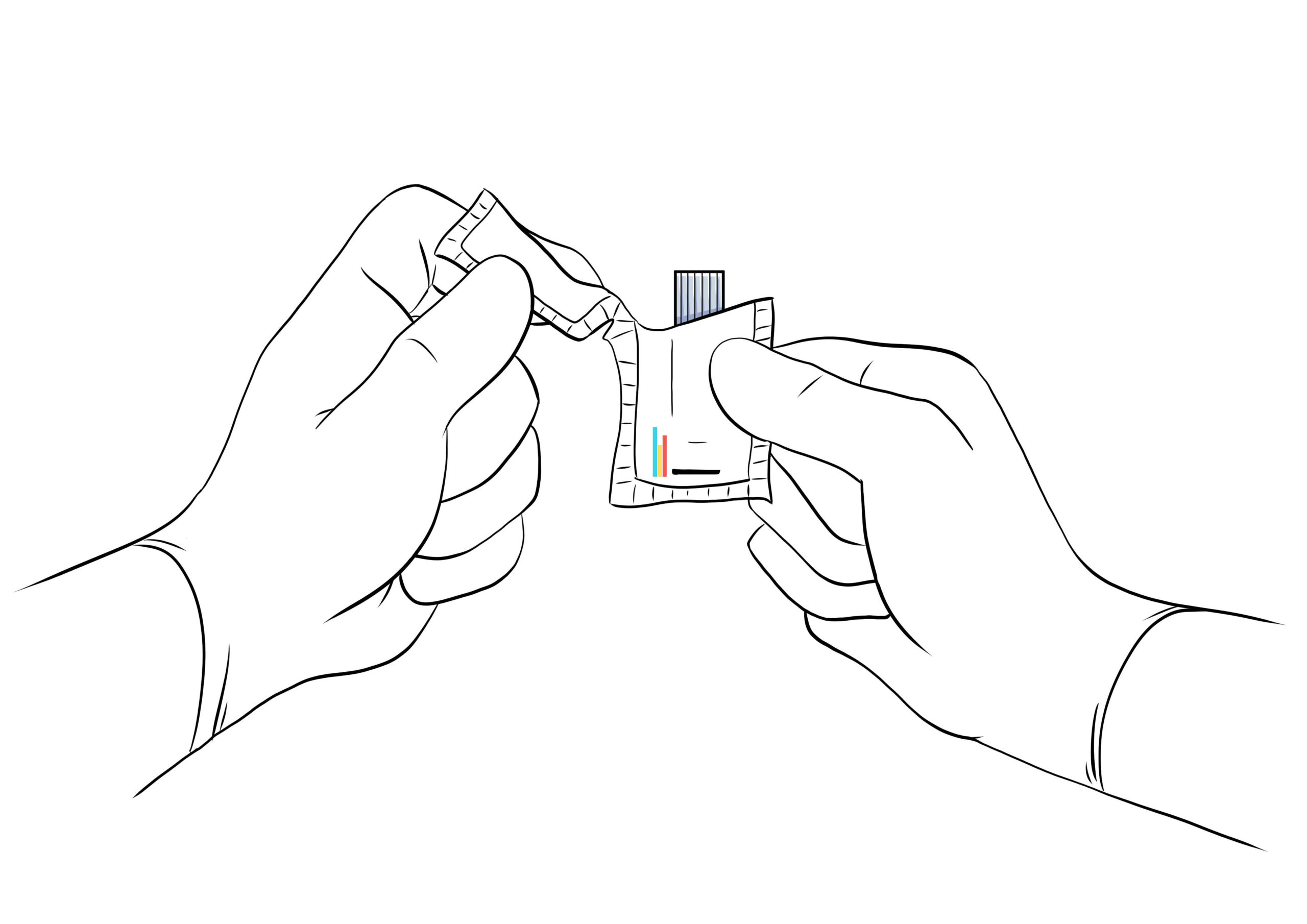 Single-use tests
Tests are provided similarly to home blood glucose tests. They are ready to use straight out-of-the-box without the need for any additional reagent or manipulation step.
Precise sampling by capillarity
The capillary effect serves for passive sampling of approx. 20ul of liquid in a localized area of the wound.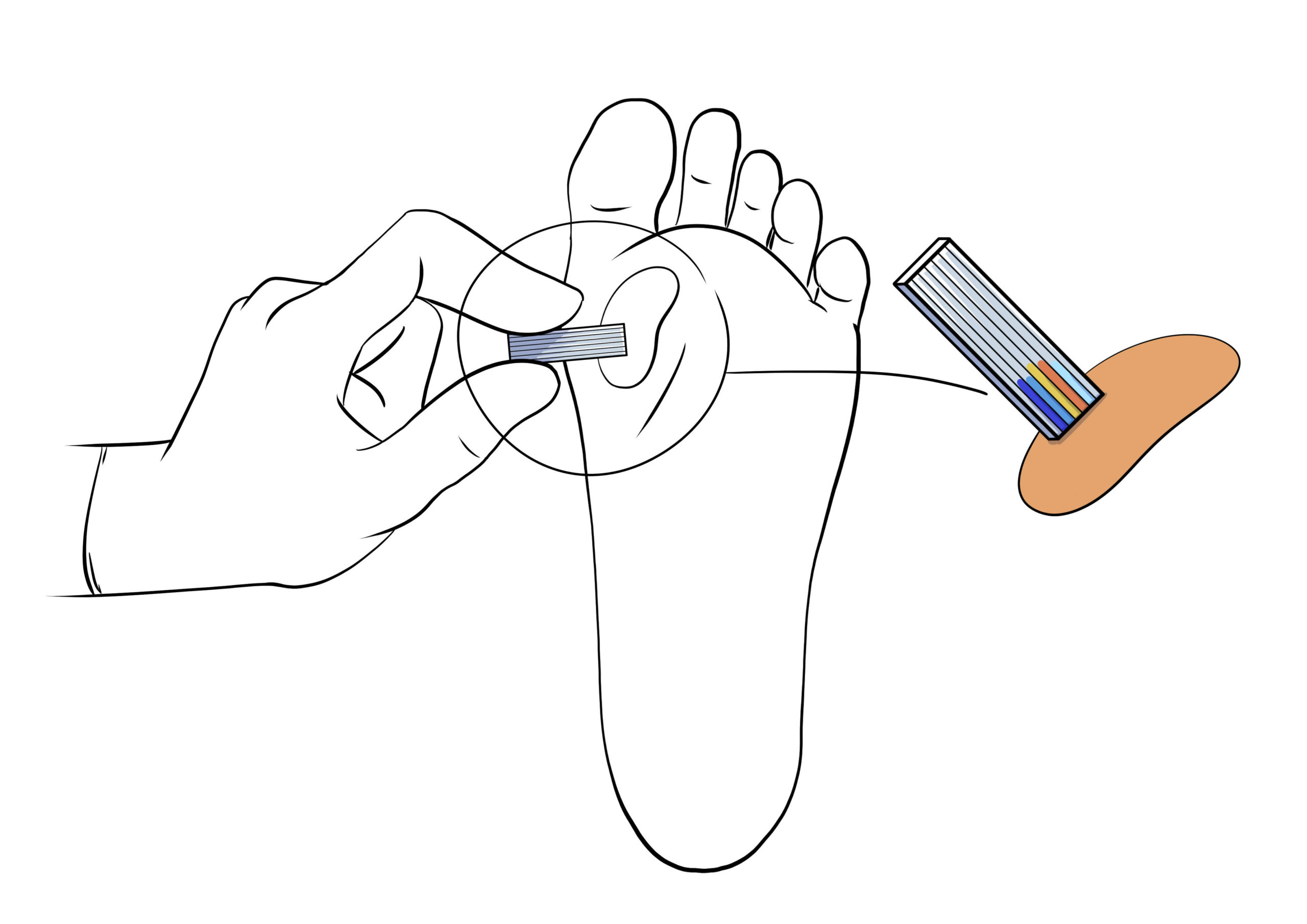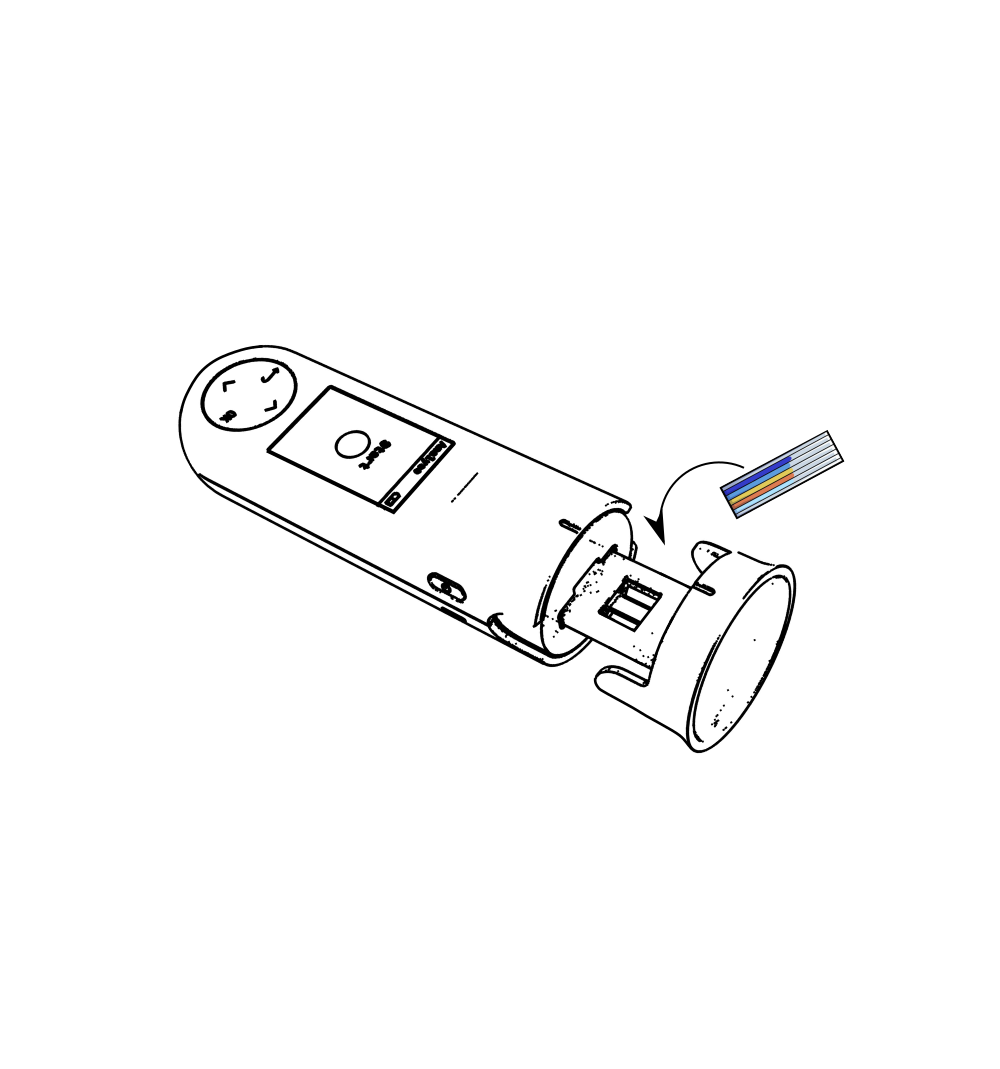 Rapid, quantitative information
Each channel of the multicapillary device represents a small assay chamber that perfoms reactions such as enzyme-based amplification or immunoassays. The test is inserted into a portable reader to provide a quantified readout within 10min.